Pan Fried Potatoes
I was introduced to pan fried potatoes by my mother in law who would feature this side amongst a roast spread. As my kids grow older, as well as their appetites, it's a fantastic side dish to fill hungry tummies.
This recipe is a base recipe and you can make this as fancy or as simple as your heart desires. If you're not able to source baby potatoes, cut up chunky potato pieces work great too!
Prep and Cooking Time – Approximately 20 to 30 minutes (subject to quantity)
Ingredients
Gourmet baby potatoes, peeled
Water for boiling
Chosen fat/oil (duck fat, ghee, canola oil)
Salt
Method
Boil baby potatoes until they are soft inside but not breaking apart.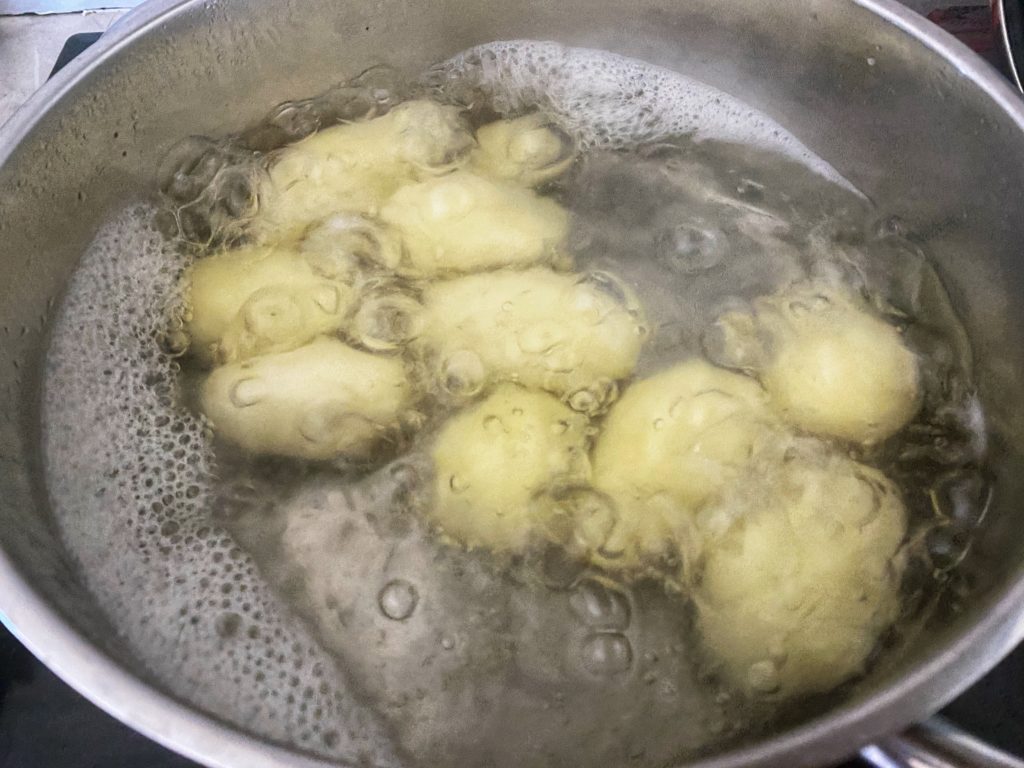 Once the potatoes are cooked, strain into a colander. Immediately season potatoes with salt while they are still hot. Set aside to cool.
Once potatoes have been completely cooled, heat up your chosen fat/oil in a frying pan or pot to medium-high heat.
Fry potatoes on all sides to create a crispy skin. You're aiming for a golden brown colour.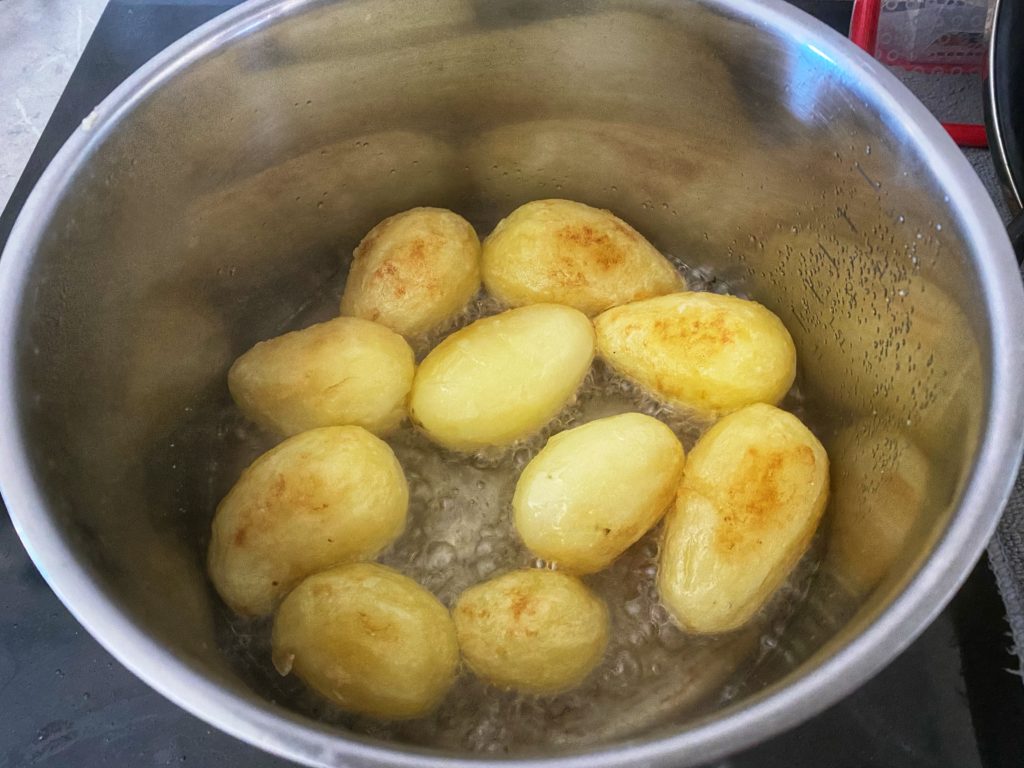 Once you're happy with the crispy skin of your potatoes, drain them onto a paper towel to absorb excess oil.
Serve and enjoy immediately.