Beef Kathi Rolls
Marrying into a multi-cultural family has its perks. One of them is getting to taste the most amazing foods. Often the recipe to these foods have been past down from generation to generation and not found in a cookbook.
My brother-in-law, Clarence, is an amazing cook and has generously shared his recipe for making Beef Kathi Rolls. When the extended family come together to eat, we actually make the parathas by hand. However when you got a craving and one ain't got no time to be rolling dough, this is the next best thing.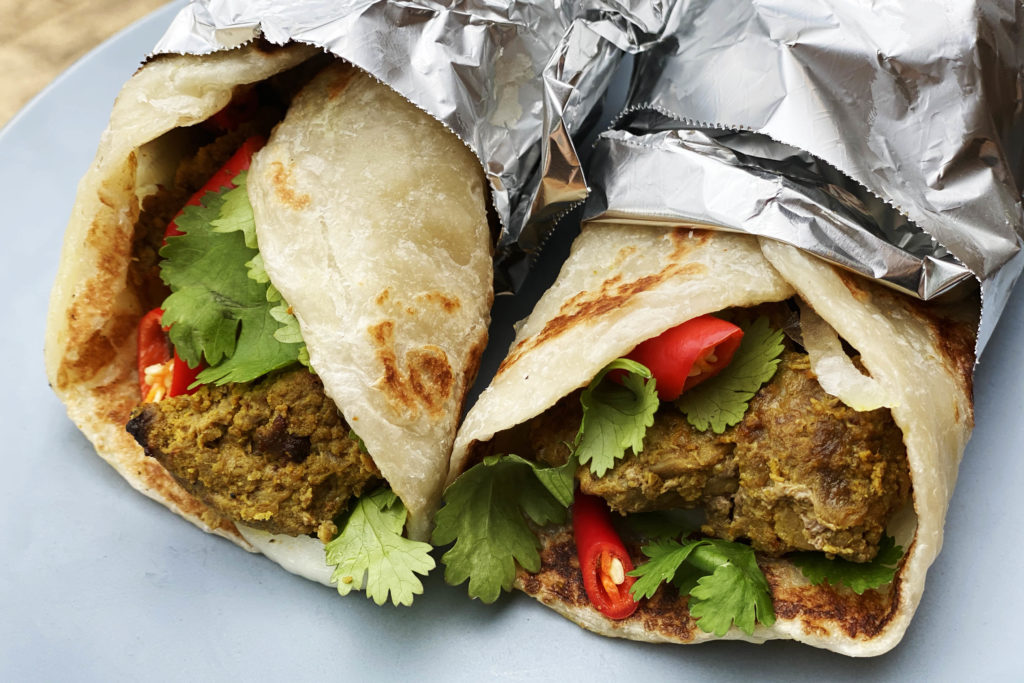 Prep and Cooking Time – 15 minutes plus marinating time | Serves – 4 to 6
Ingredients
For the marinade…
1-1.5kg diced beef
30g green papaya (skin removed)
1/4 teaspoon white pepper pods
1 teaspoon ground chilli powder (or more if desired)
1 teaspoon ground cumin
1 teaspoon garam masala
1 teaspoon turmeric
30g oil
30g mince garlic
20g mince ginger
2 teaspoon salt (or more if desired)
For the roll…
cooked parathas, or any Indian flat bread
bunches of fresh coriander leaves
sliced brown onions
sliced fresh chillies (Birdseye or hotter if you can handle it)
lemon wedges

Method
Place all the marinade ingredients into the TM bowl and blend 20 seconds / speed 7. Scrape the sides of the bowl and blend again, 20 seconds / speed 7 until a smooth consistency is achieved.
Combine meat and blended marinade ingredients into a bowl and marinade overnight.
Once marinated, cook beef over coals or in the air fryer for 10 minutes @ 200oC. You want the beef to be tender but not dried out. Depending on the thickness of your diced beef, you may need to slightly prolong cooking time.
Transfer to a bowl to keep warm alongside the Kathi Roll ingredients, ready for assembling.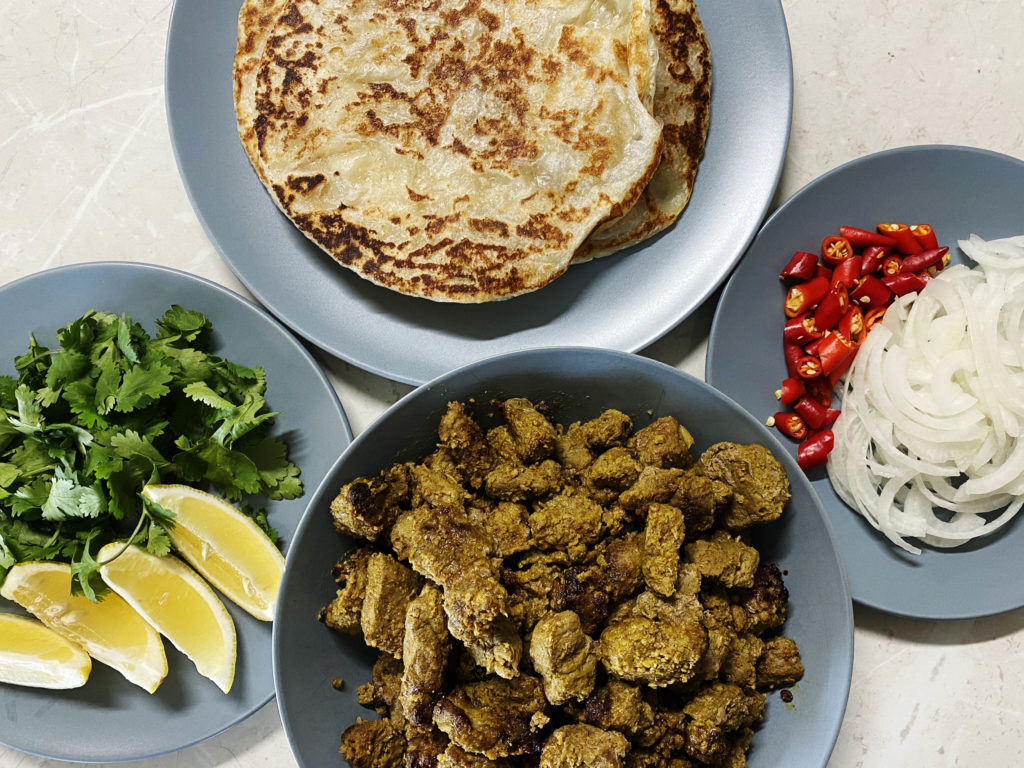 To assemble and make a Kathi Roll…
Place a paratha on a plate. Top with coriander, onion and Kathi meat with a squeeze of fresh lemon.
Fold the bottom half of the paratha and roll from the side to hold all the filling in. Use aluminium foil or a toothpick to secure the roll in place.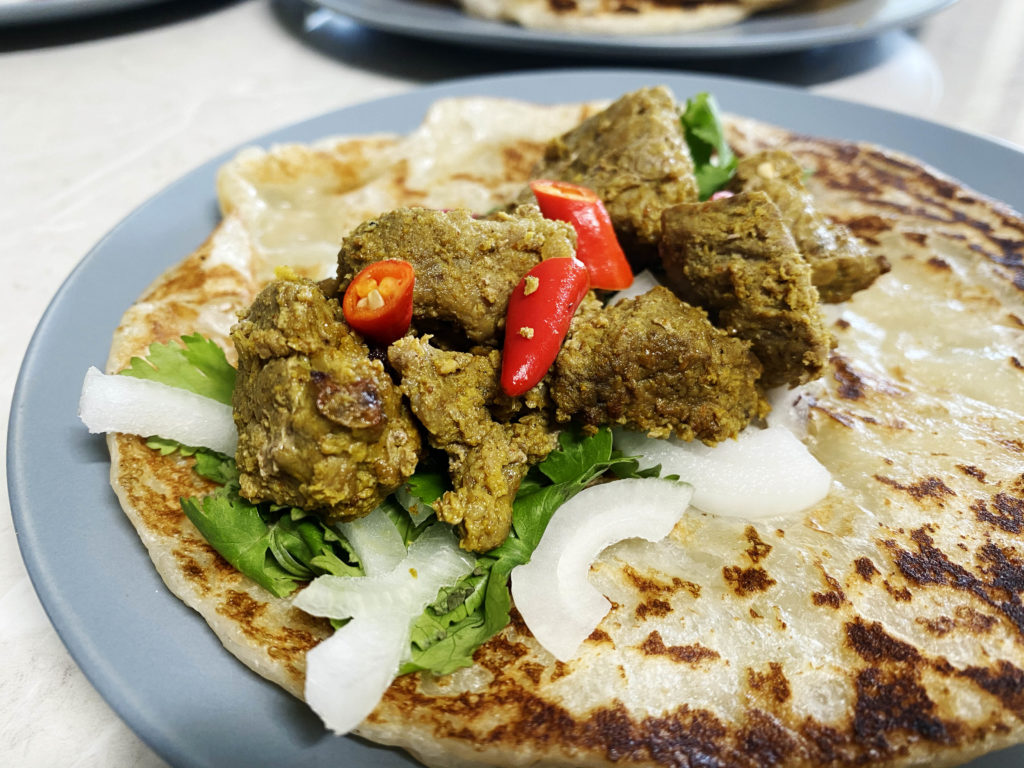 Notes and Variations
The papaya plays an important role in this recipe as it tenderises the meat for that melt in your mouth taste. This also means that even the cheapest cuts can be used for this recipe making it a very budget friendly meal. The papaya must be green and not sweet.
Traditionally, Kathi meat is cooked over hot coals. The char on the meat is everything and really takes it to the next level so if you are able to do this, I strongly recommend it! However, I understand not everyone is able to do this (myself included) so I use my air fryer instead. You could technically also fry the meat if that is your preference. As mentioned earlier, you want the beef to be tender but not dried out.
While I use parathas (cooked from frozen too), you can use any Indian flatbread you like, whether it be store bought or home made.