Creamy Lemon Butter Chicken
For some time my husband and I have (where we can) followed a Low Carb High (good) Fat lifestyle. To follow this lifestyle, commonly abbreviated to LCHF, you're looking at meals that have no sugar, zero to low level of grains and lots of good quality fat!
This recipe, best served with steamed broccoli and cauliflower rice, ticks all the LCHF boxes. The sauce is creamy and full of fat, with subtle flavours of lemon and cheese. The juices of the chicken thigh cutlets as it's cooking also adds to the flavour of the sauce.
Essentially anything with cream and chicken is bound to be a winner and this recipe is no exception. I'm in LCHF heaven!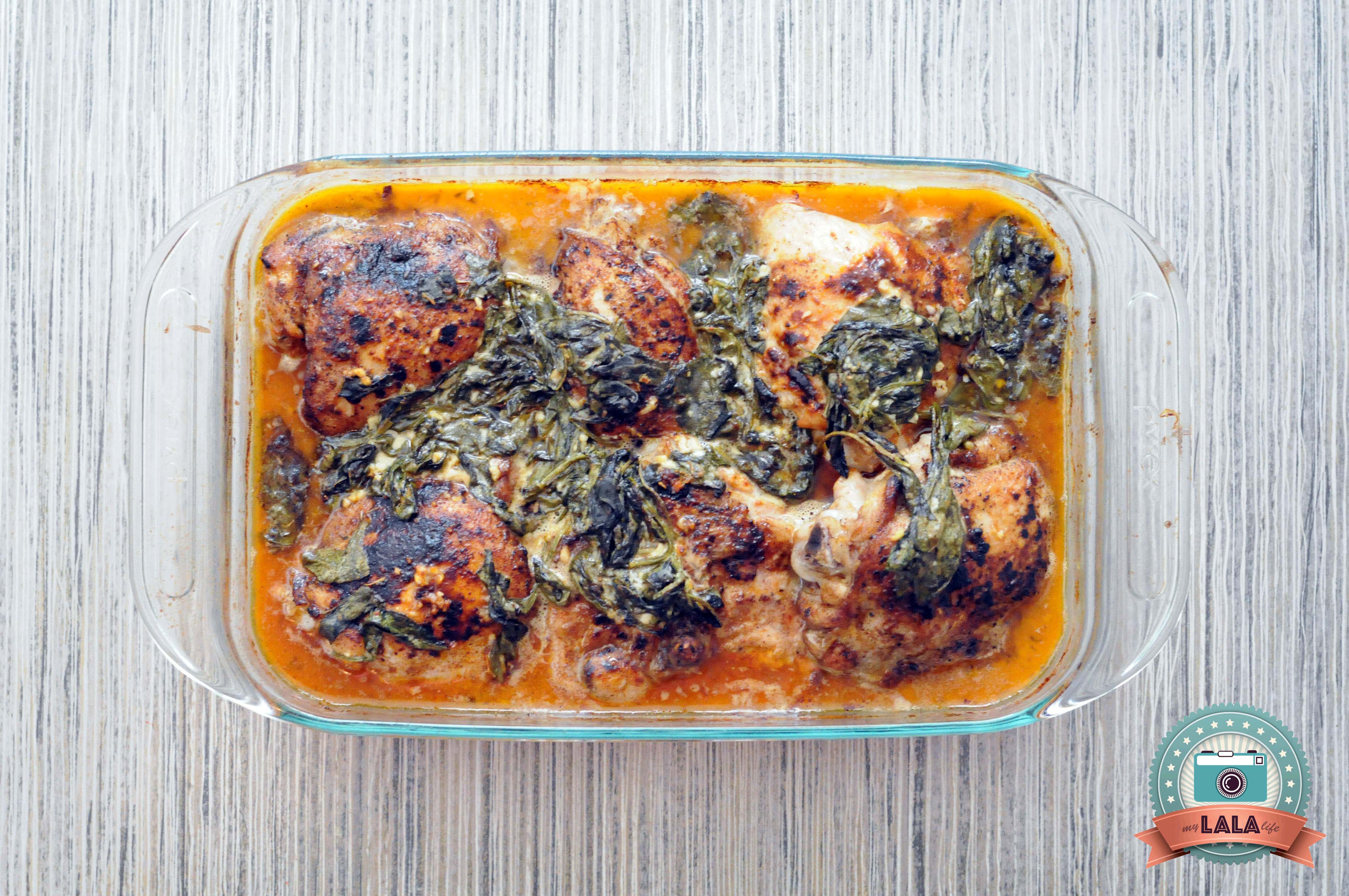 Prep and Cooking Time – 50 minutes | Serves – 6 to 8
INGREDIENTS
– 2 teaspoon chicken stock concentrate
– 200g water
-3 cloves of garlic
– 60g butter
– 1-2 Tablespoon of paprika
– Salt and Pepper to taste
– 6-8 chicken thigh cutlets (with bone left in)
– 120g double thickened cream
– 30g grated parmesan cheese
– juice of one lemon (40g)
– 1 teaspoon dried thyme
– 60g baby spinach, roughly chopped (but I left mine whole!)
METHOD
Mix chicken stock concentrate with water in a small bowl. Set aside.
Chop garlic in the TM bowl 3 sec / speed 7. Scrape sides of the bowl. Add 20g butter into TM bowl and melt 40 sec / 50oC / speed 4. Scrape sides of the bowl again and set aside.
Preheat oven to 200oC. Season both sides of the chicken cutlets with paprika, salt and pepper.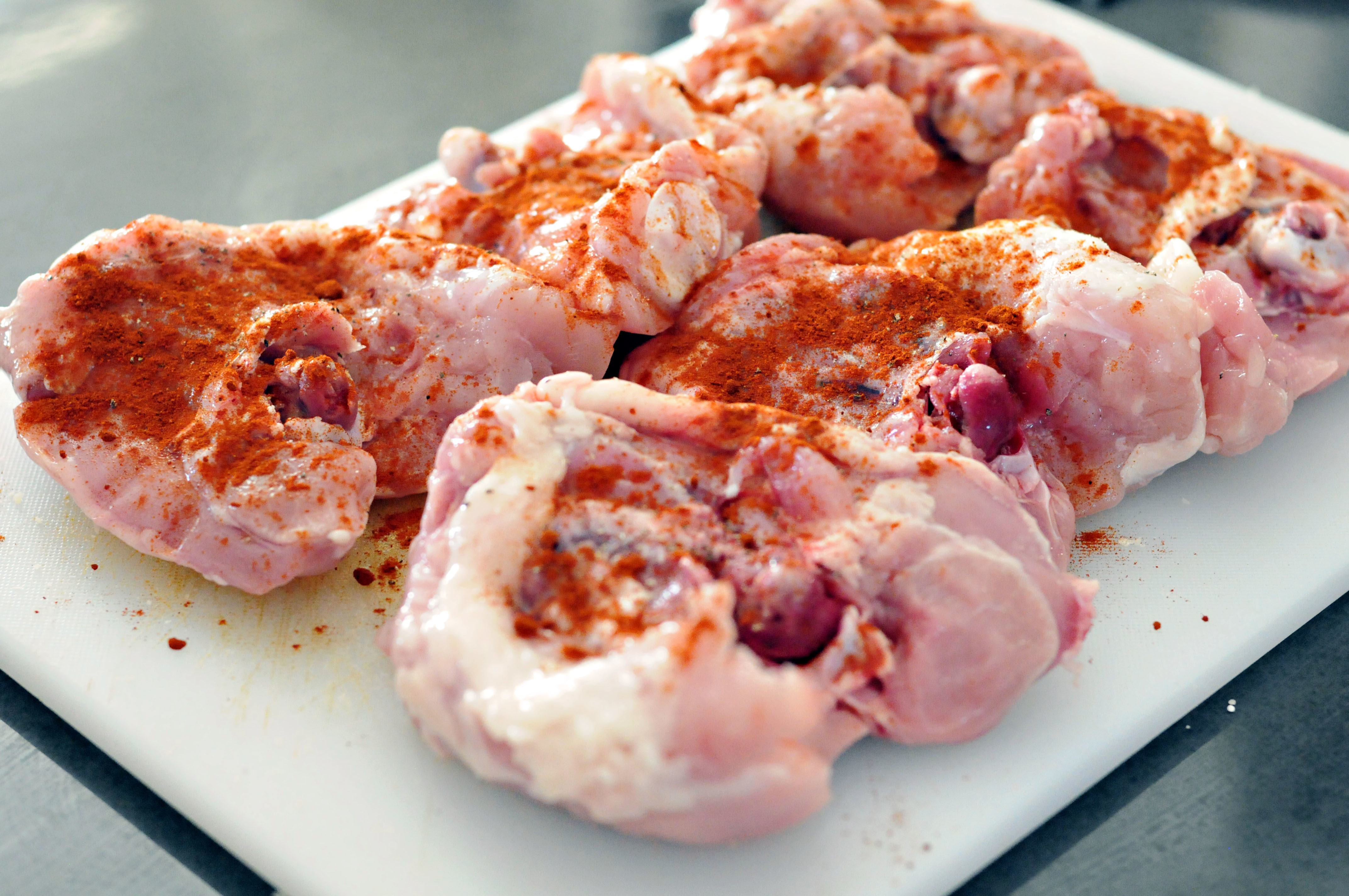 Melt the remaining 40g of butter on a fry pan. Sear chicken on each side and when seared, set aside in an oven proof tray.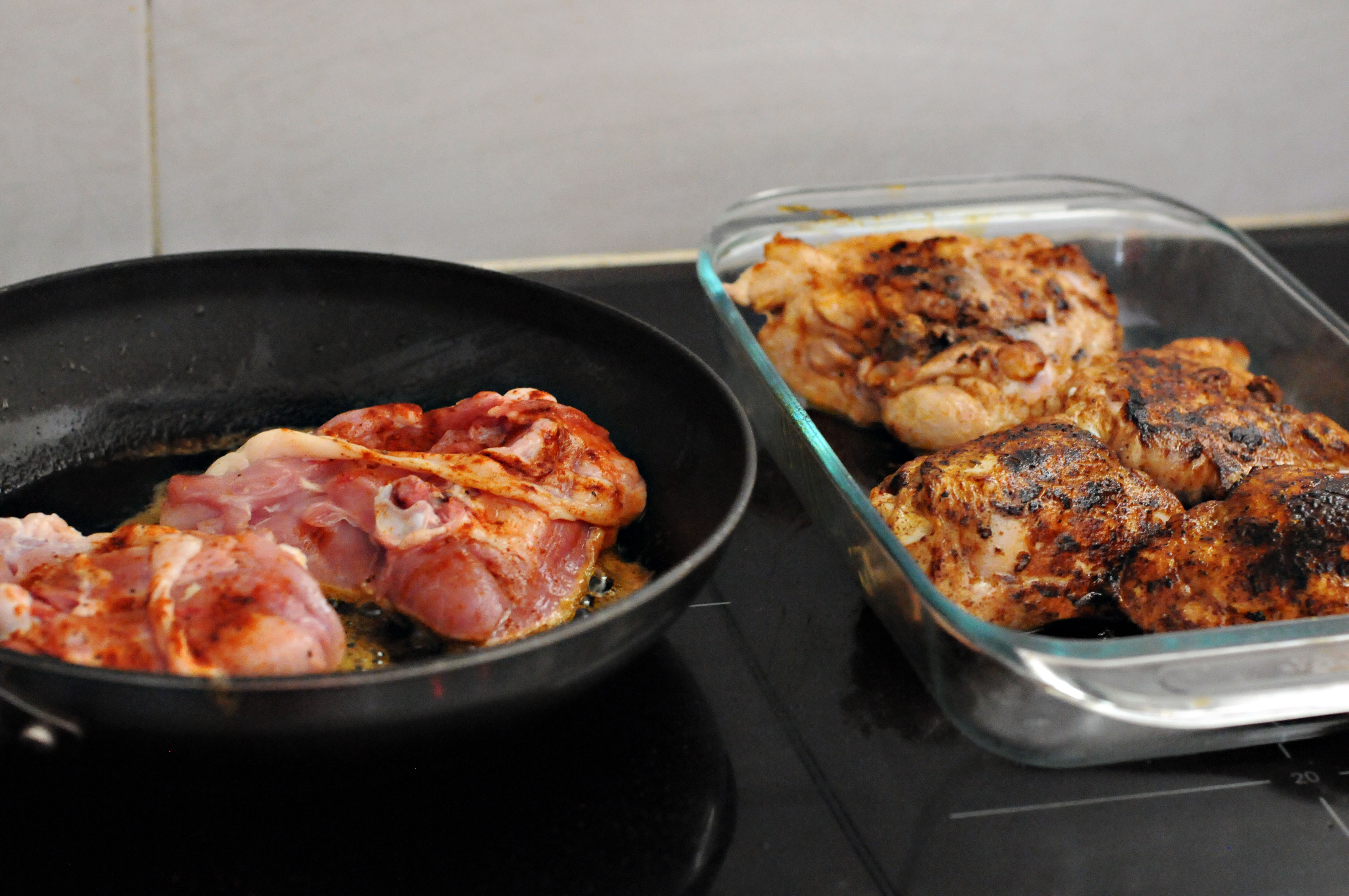 Once all the chicken has been seared and placed in an oven proof tray, carefully add the cooked butter from the frying pan into the TM bowl. You will hear a sizzling sound as the hot butter makes contact with the chopped garlic and butter melted earlier.
Add liquid stock, thickened cream, Parmesan cheese, lemon juice and thyme to the TM bowl. Cook 3 mins / 100oC / speed 2.
Add spinach to the TM bowl and gently mix through the sauce with your spatula. Cook sauce 15 mins / 80oC /

 / speed 2 / MC off.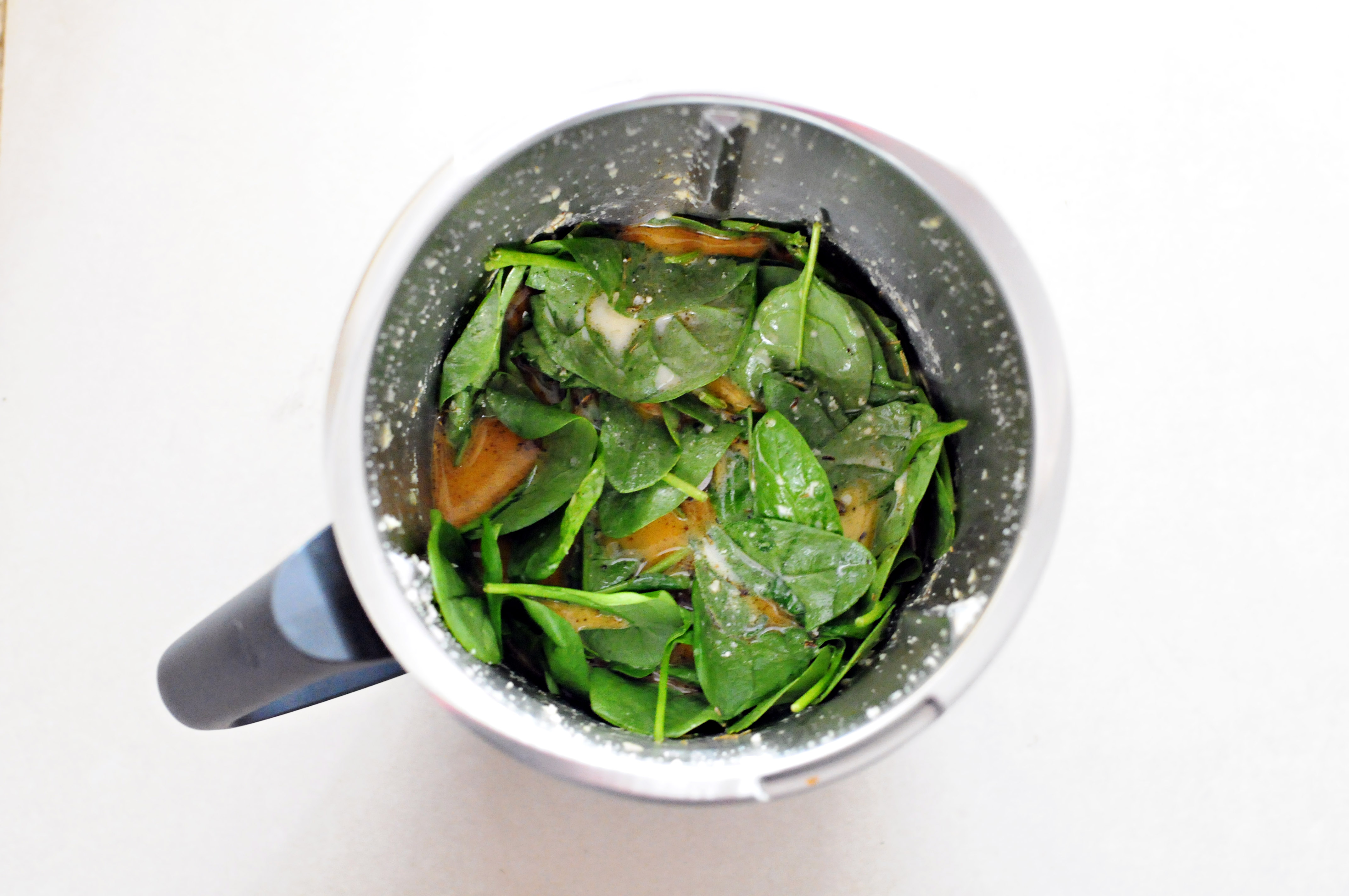 Pour the sauce over the chicken and into the oven proof tray, filling up to three quarters of the way.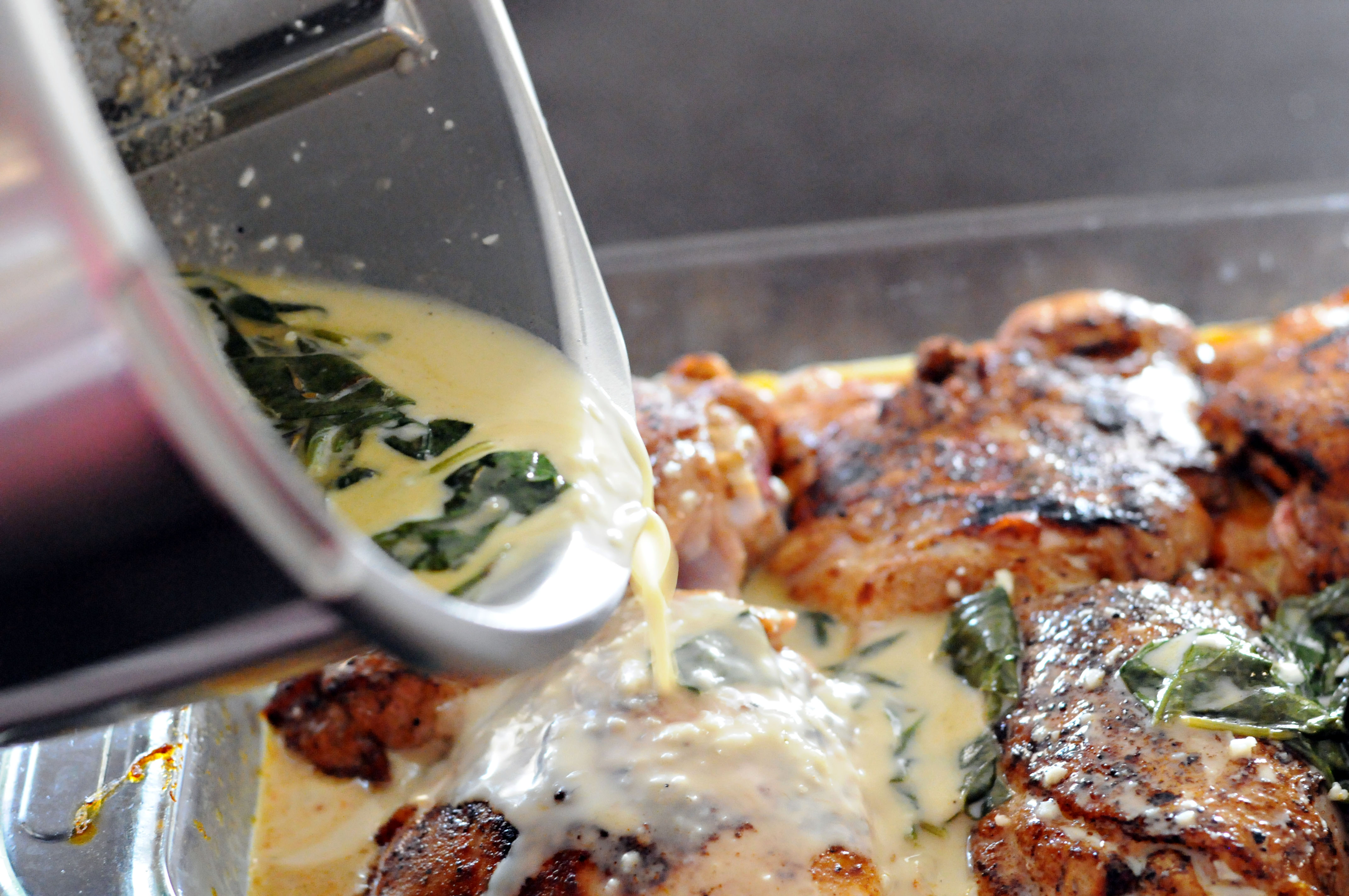 Place in the oven to roast for approximately 30 minutes, or until chicken is cooked through. Serve immediately with accompaniments; I used steamed broccoli and cauliflower rice.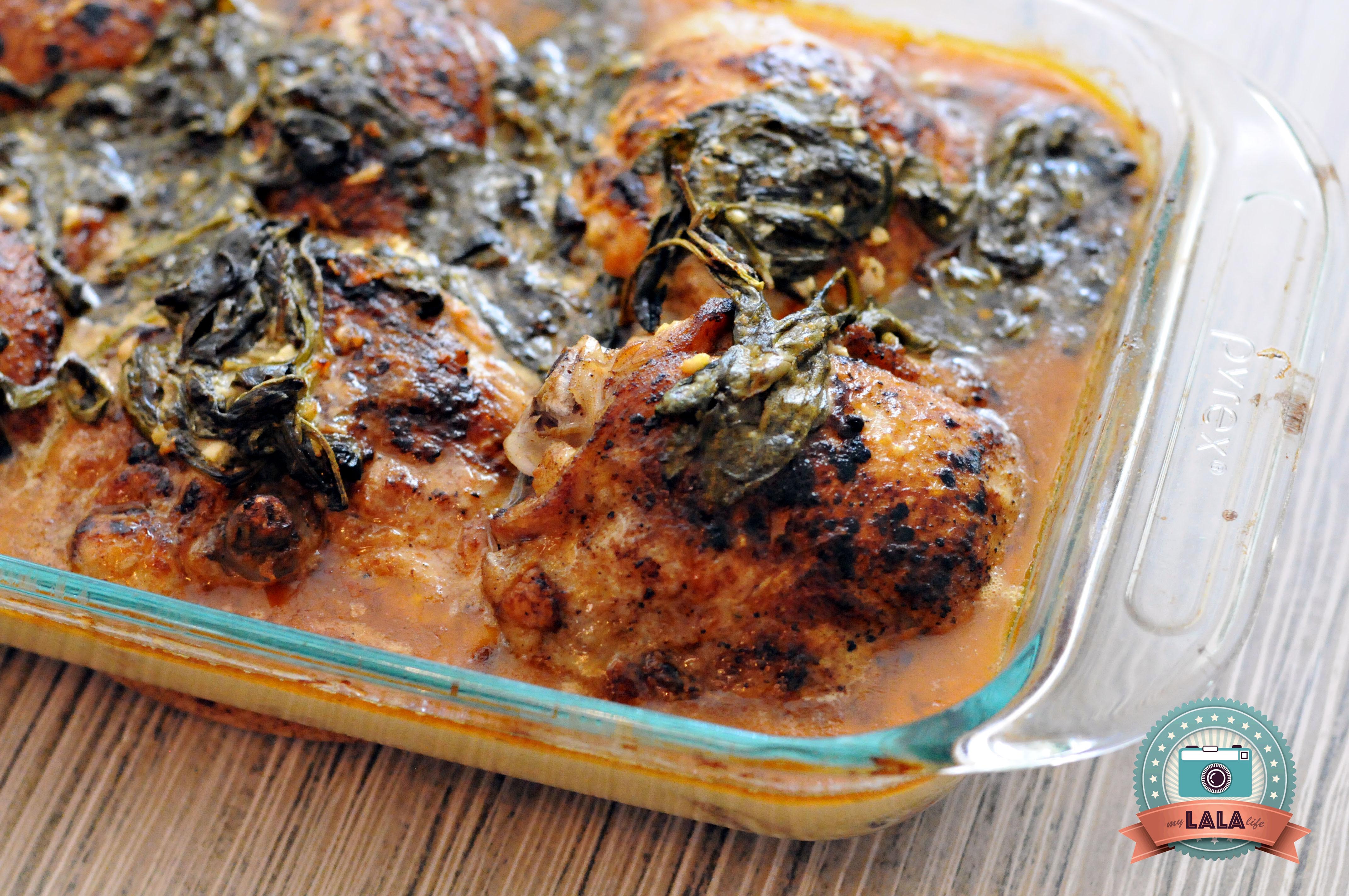 NOTES AND VARIATIONS
The sauce is absolutely delicious that you could drink it up. If you're not a fan of the consistency, you can use a thickener of your choice.
The size of your baking dish will determine the amount of chicken you can cook and as such, the number of servings.
* Inspired and converted from Damn Delicious' Lemon Butter Chicken recipe *